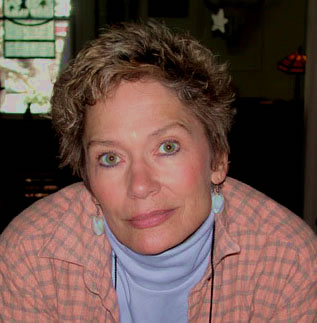 Linda Richards is an artist whose work has appeared in books, newspapers, national magazines and galleries. She has been a member of Society of Ilustrators, Artists Equity and Graphic Artist Guild.
Born in Baltimore, Maryland, Ms. Richards is a graduate of State University of New York. She also attended University of Georgia, Ringling School of Art in Florida and Parson's School of Design Replica Balenciaga Handbags in New York. Over the past 48 years her efforts have been concentrated on Illustration for national advertising, magazine and Book Illustration , Product Design and Panerai Replica replica watches Fine Art. She has illustrated books for Grosset and Dunlap, Harcourt, Brace, Jovanovich and Time Life and Henson Publications. Two of her commissioned paintings were used to illustrate a special edition social studies book published by NASA. Her books for Harcourt Brace Jovanovich were on exhibit at the Master Eagle Gallery in New York, one of which was nominated for the Utah Children's Book Award and she was involved in a Kermit and Space Exploration project for Henson Productions.
Ms. Richards had commissioned paintings for NASA on exhibit at the Smithsonian National Air and Space Museum, followed by a national and international tour. All paintings currently reside at the Kennedy Space Center in Cape Canaveral, Florida. They are periodically on Tour nationally and internationally.
For these commissions, Ms. Richards was given special access to launches, Christian Dior Outlet launch and assembly facilities, and contact with the crew and a position in landing convoys. She had a post in the convoy, for a full-page illustration in NASA's publication celebrating their twenty-fifth anniversary. She was commissioned to create the Christmas card commemorating the Metropolitan Opera's Centennial and supplied illustration ideas for redesigning the gardens in New York's Central Park.
She was also commissioned for 4 paintings depicting the future plans for Amtrac's infrastructure.
Ms. Richards also continues to work on private commissions and her work hangs in galleries and private collections. Her Fine Art centers around wildlife, woodscapes and natural imagery. Galleries include:
Smithsonian Air and Space Museum
Master Eagle Gallery, NYC
Alabama Space and Rocket Center, Huntsville Alabama
University of Houston, Houston, Texas
Society of Illustrators, NYC
Danforth Museum, Framingham, Mass.
The Old State House, Hartford, Conn.
The Museum of Science and Natural History, St. Louis, Missouri
Mitsukoshi Gallery, Tokyo, Japan
Carla Massoni Gallery, Chestertown, MD.
Indigo Gallery, Ajijic, Mexico
Dos Lunas Gallery, Ajijic, Mexico
Ms. Richards is represented by Mendola Ltd. in New York for commercial illustration. Massoni Gallery in Chestertown, MD also represents her fine art work on the web. She currently resides in the Chesapeake Bay area of Maryland.
For additional viewing of her work,
Contact:
Linda Richards
linrichart@gmail.com