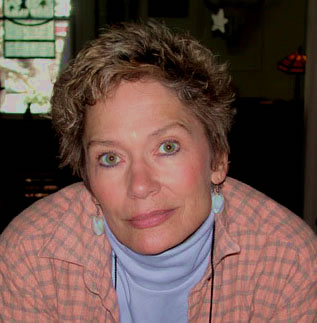 Linda Richards is an artist whose work has appeared in books, newspapers, national magazines and galleries. She has been a member of Society of Ilustrators, Artists Equity and Graphic Artist Guild.
Born in Baltimore Maryland, Ms. Richards is a graduate of State University of New York, Empire State College. She also attended University of Georgia, Ringling School of Art in Florida and Parson's School of Design in New York. Over the past 35 years her efforts have been concentrated on illustration for national advertising, magazine and book illustration. She has illustrated books for Grosset and Dunlap, Harcourt Brace and Jovanovich and Time Life and Henson Publications. Two of her commissioned paintings were used to illustrate a special edition social studies book published by NASA. Her books for Harcourt Brace Jovanovich were on exhibit at the Master Eagle Gallery in New York, one of which was nominated for the Utah Children's Book Award. She was involved in a Kermit and Space Exploration project for Henson Productions.
Ms. Richards' advertising clients include: Ford, Toyota-U.S., Saudi Arabia and Canada, Molson Beer and Ale, General Foods, IBM, Wellcome Laboratories, Iveco, Eastern Airlines, New York Telephone, The New York Times, Time Life, Ciba Geigy, Ingersoll Rand, Hummer Vehicles, Metropolitan Opera Guild, TWA, American Express, Maxell, Minolta, Black and Decker, Sony, Cross Pens, Godiva Chocolates, Lands End, Phillips Electronics, Conair, White Tractor, Mercedes Benz, Toshiba, Hasbro, and Lucas Films.
Ms. Richards has lectured at various schools on illustration techniques, employment possibilities in the field and on-site workshops for job counciling on illustration. She was a judge for the Society of Illustrators in New York where she helped select and award various scholarships for potential illustrators. She co-wrote with the late Walter Hortens, then president of the Society of Illustrators, a guidebook for future illustrators, address the current and future trends in technical illustration. The book is on file with the Society of Illustrators.
Ms. Richards had commissioned paintings for NASA on exhibit at the Smithsonian National Air and Space Museum, followed by a national and international tour. All paintings currently reside at the Kennedy Space Center in Cape Canaveral, Florida and are periodically on tour.
For these commissions, Ms. Richards was given special access to launches, launch and assembly facilities, and contact with the crew and a position in landing convoys. One of her photographs of the Columbia, taken from her post in the convoy, was selected by NASA for a full-page illustration in NASA's publication celebrating their twenty-fifth anniversary.
Ms. Richards was commissioned to create the Christmas card commemorating the Metropolitan Opera's Centennial and she worked with landscape artists redesigning the gardens in New York's Central Park.
Over the past 14 years, Ms. Richards has expanded her work to the area of product design and development and has worked on many projects for major collectable and toy manufacturers. Her projects include concept, reference, research, and design development, control drawings and finished art. Her responsibilities span the development of concept to actual final fits of her finished art. The techniques involve design and finished art for half etch, full etch on brass, bas relief, coining, engraving and decal design. She has worked closely with photographers, master engravers, and engineers in regard to reproducing her finished art in the U.S.A. and China. One of her specialties is the design and application of extensive deco and filigree.
Ms. Richards also continues to work on private commissions and her work hangs in galleries and private collections. Galleries include:

Smithsonian Air and Space Museum


Master Eagle Gallery, NYC


Alabama Space and Rocket Center, Huntsville Alabama


University of Houston, Houston, Texas


Society of Illustrators, NYC


Danforth Museum, Framingham, Mass.


The Old State House, Hartford, Conn.


The Museum of Science and Natural History, St. Louis Missouri


Mitsukoshi Gallery, Tokyo, Japan


Ms. Richards is currently working in a very old but little known and difficult medium of carving into black coated or white clay and painting. Her subjects are of natural and celestial images in this medium. For fine art and archival prints contact Carla Massoni Gallery in Chestertown, Md.
Ms. Richards is represented by Mendola Ltd. In New York for commercial illustration. After spending 9 years in Mexico, she has now returned to her home on the Eastern Shore of Maryland.

Web sites; www.massoniart.com, www.mendolaart.com , and www.lindarichardsart.com